These are artworks made by striking a particular pose and measuring my arms reach in relation to the environment
Gimme Shelter, 2010
Cardboard pod made by hot gluing where my arms could reach while standing in one spot.
72 diameter x 96"
Installation at Govenors Island NY, 2010
Installation shot of three cardboard pods built in old officers quarters on Govenors Island NY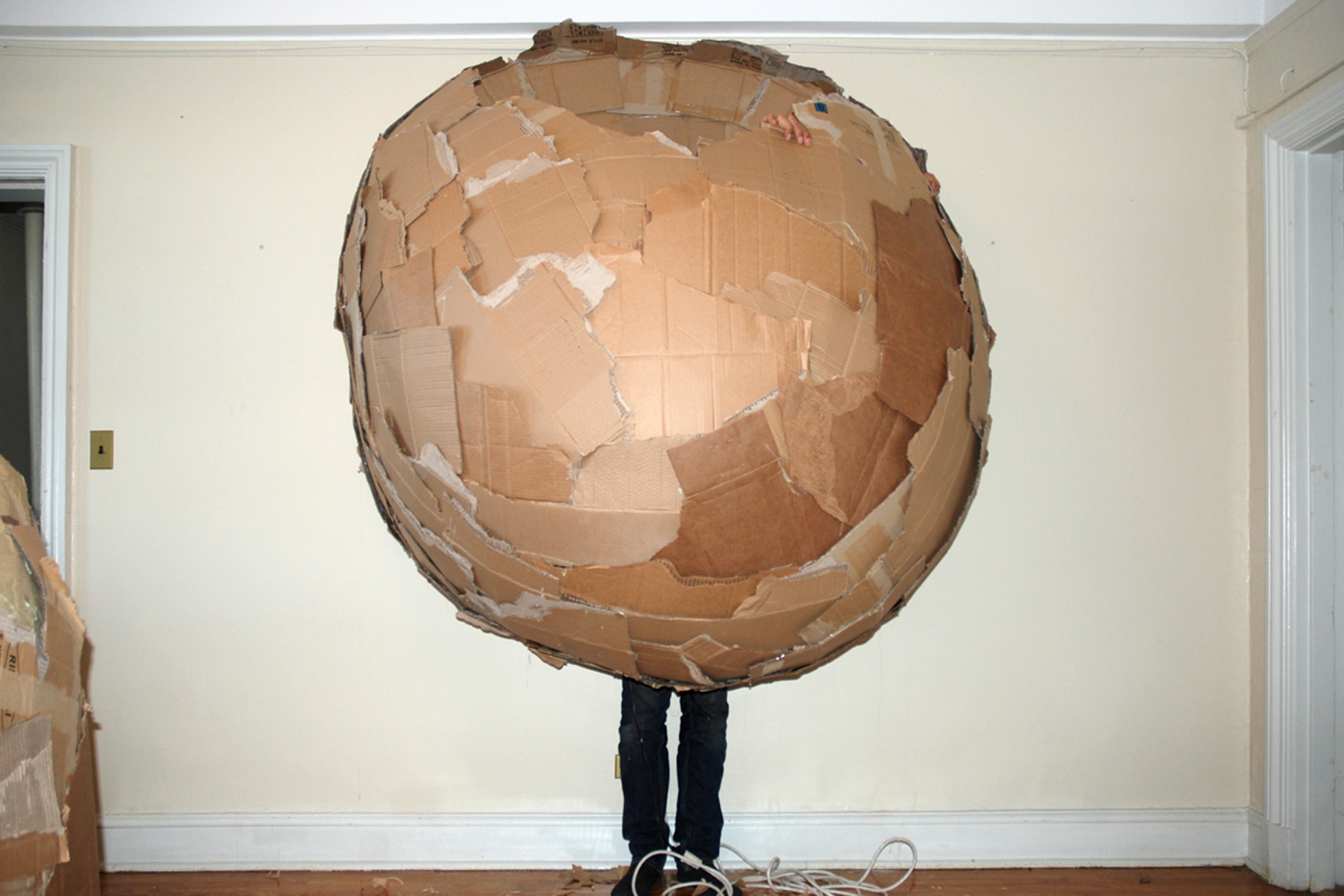 Hatchling, 2010
Pod made while standing against the wall without bendingmy knees. finished when it fell of the wall.
72 x 48"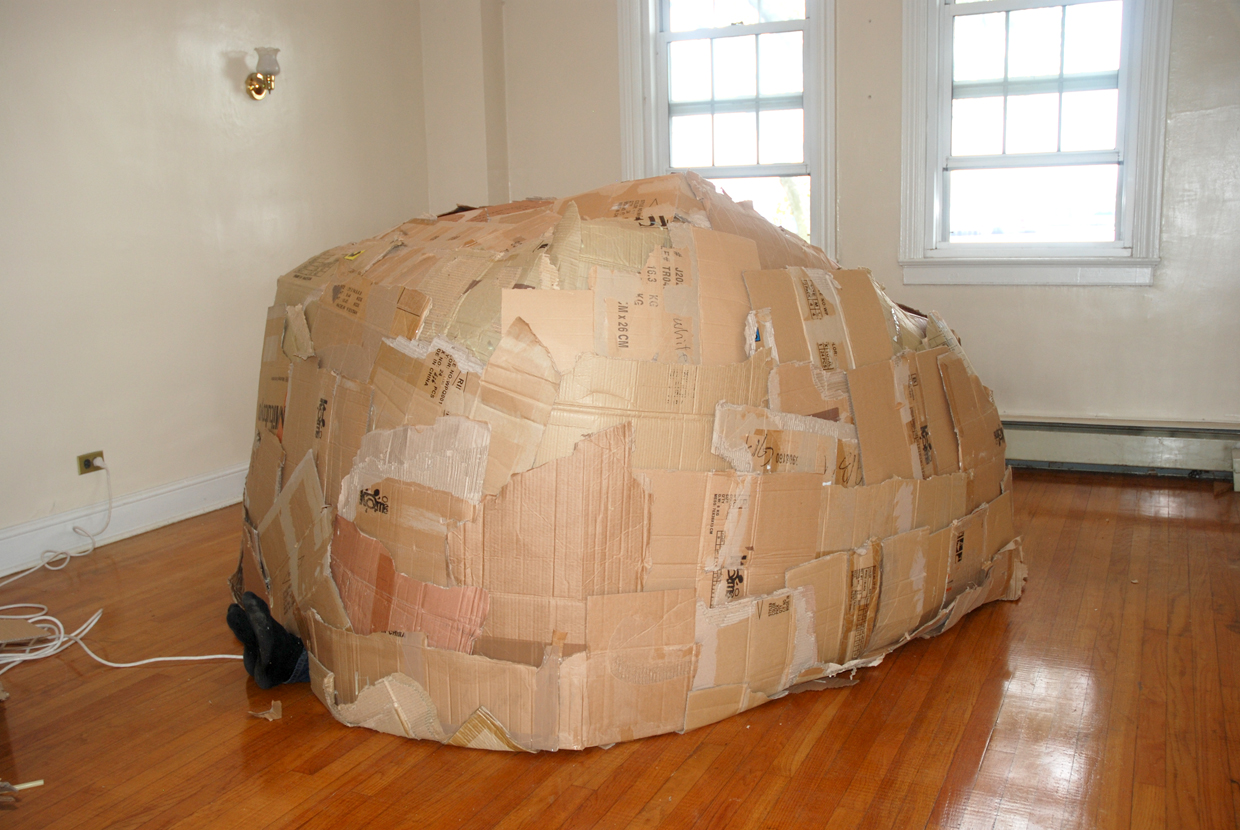 Bedrock, 2010
Pod made while lying on my back.
36 x 72 x 84"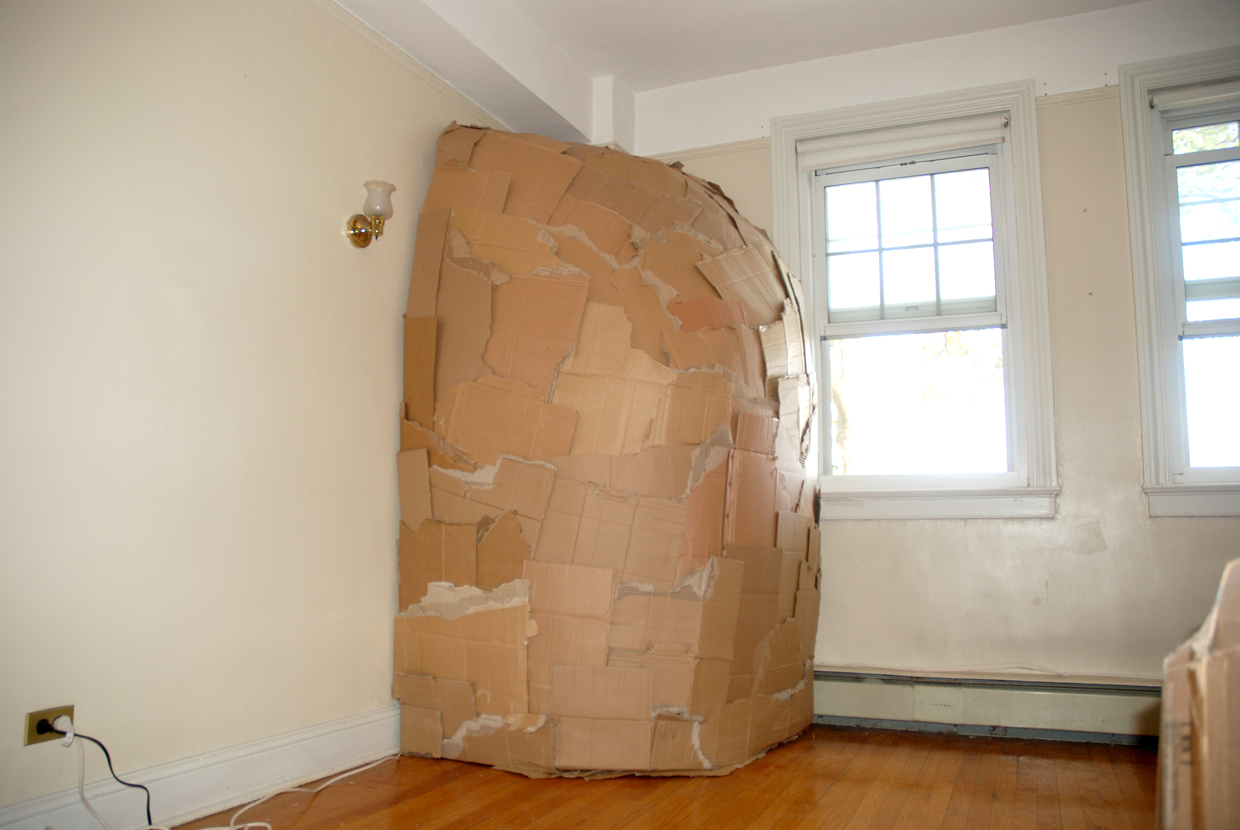 Cornerstone, 2010
Pod made while standing wedged into the rooms corner.
48 x 48 x 84"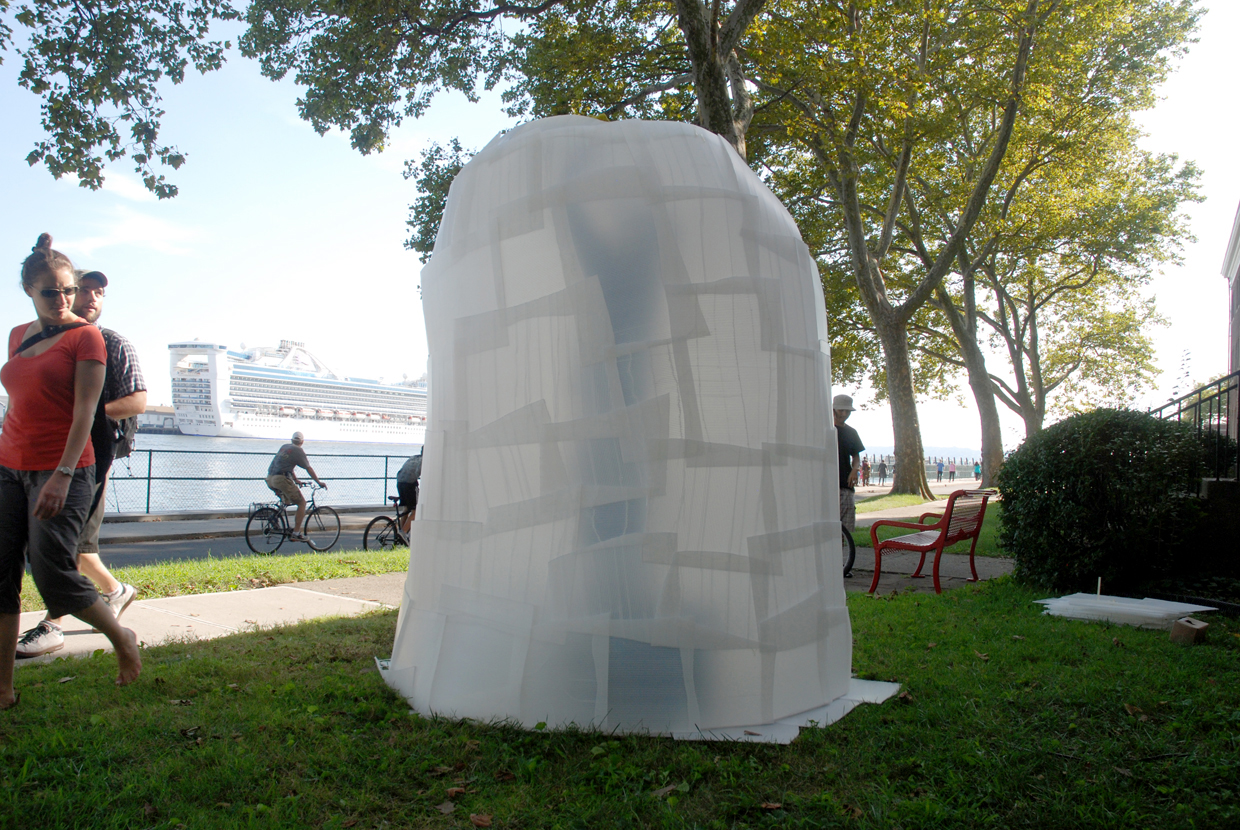 Bicuspid, 2010
coro-plast Pod built outside on Govenors Island from a standing pose.
72 diameter x 86"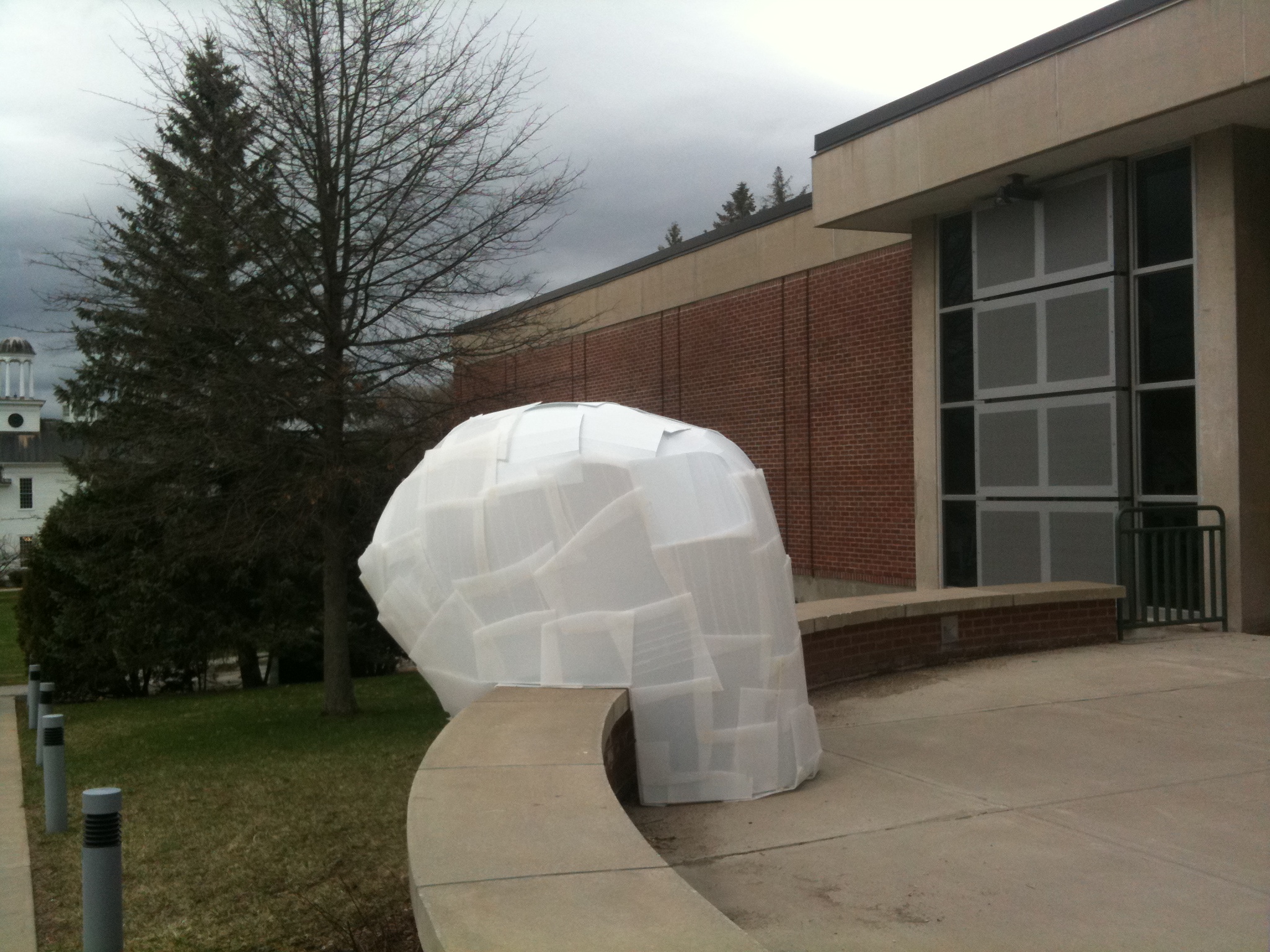 Scholars Rock, 2011
Coro-plast pod made while sitting on the wall of Castleton College.
72 diameter x 72"
Morongo, 2011
Steel mesh Pod made while wedged between the rocks in Joshua Tree California as part of high Desert Test Sites.
72 x 72 x 84"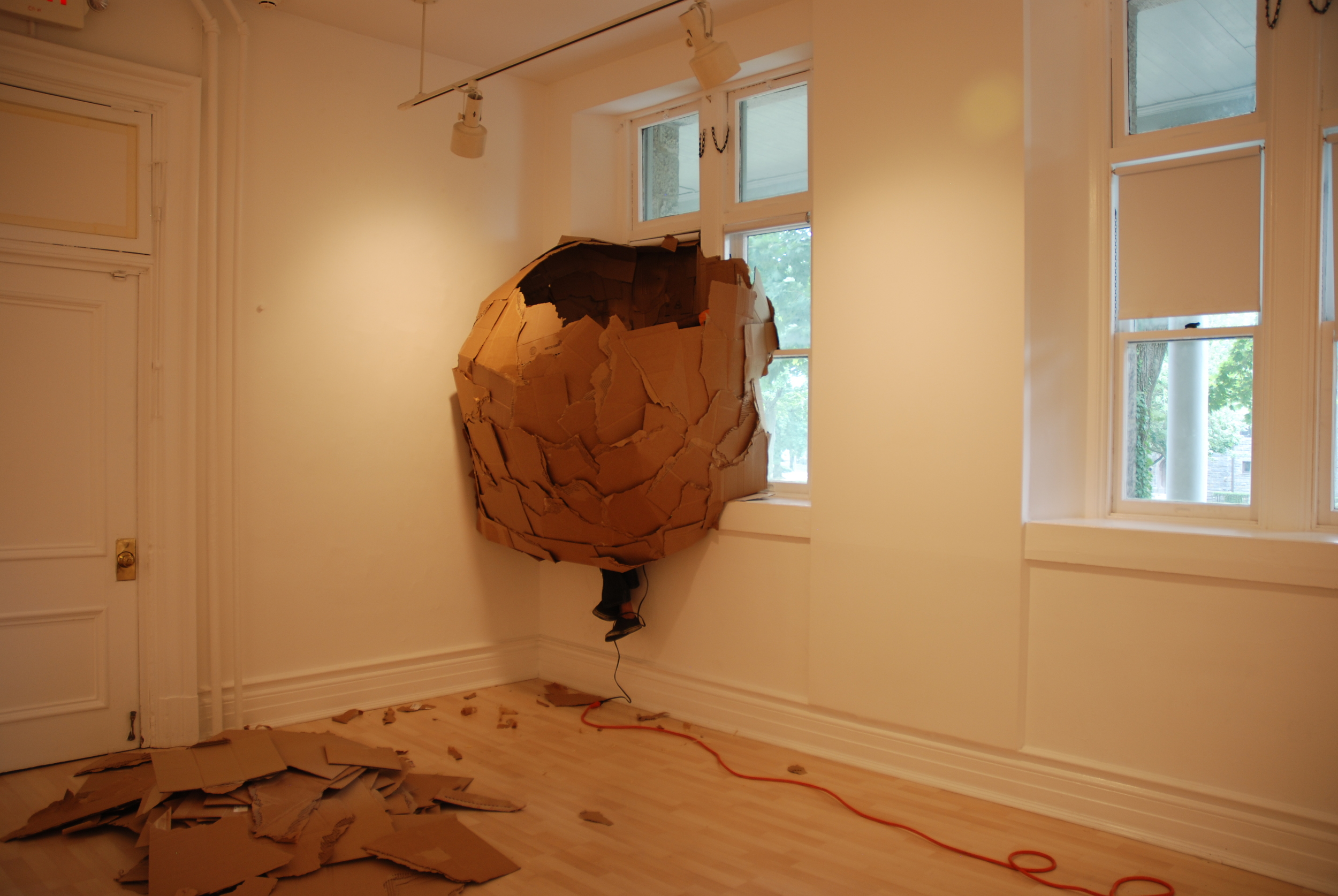 Room with a View, 2013
Cardboard pod made while perched on the window sill. Completed by running out of glue.
60 x 60 x 60"
Unmittigated Gall, 2014
Yellow plastic lath pod made while wedged between a multi trunked tree.
72 x 72 x 86"
Burly, 2014
Red painted mesh steel pod made while standing against a huge tree.
72 x 60 x 90"