Oculous with Sarah Nelson Wright
Oculus is a large sculpture of an eye made of coroplast plastic, with a video loop of the sunset view on the Greenpoint waterfront projected into it.

http://sarahnelsonwright.com/2010/10/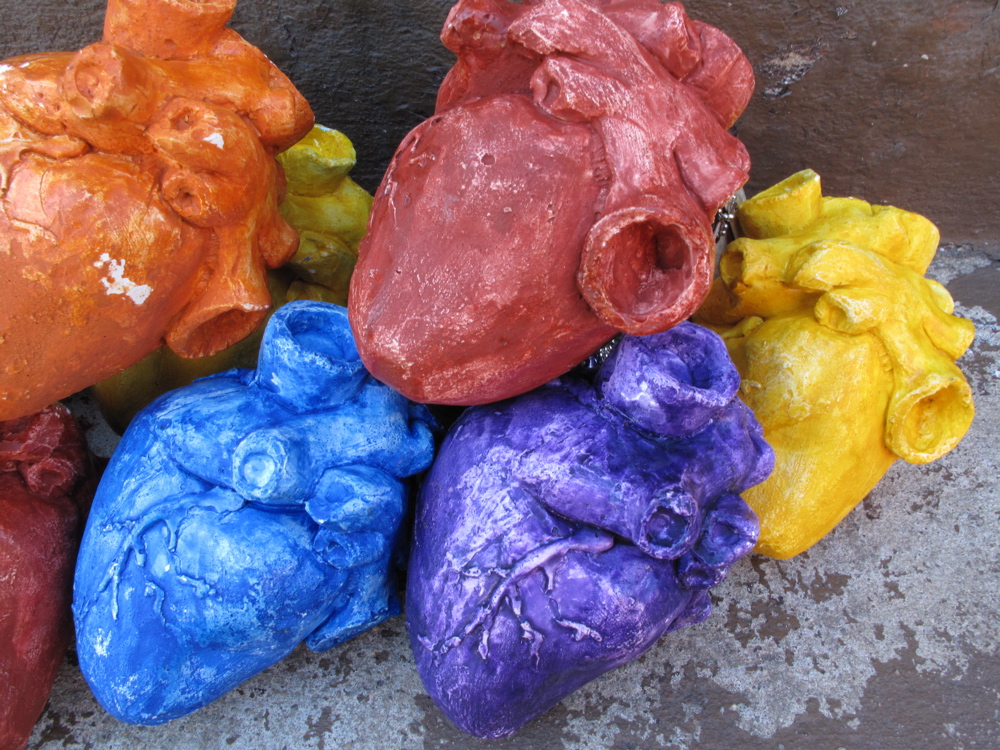 Six degrees of Attachement with Sarah Nelson Wright
33 cast plaster hearts, in six colors, placed within the cityscape. Each heart with instructions to be gifted to someone else for six iterations.